THE BEST IN CUSTOMER SATISFACTION
COMPLETE CUSTOMER SERVICE IS OUR GOAL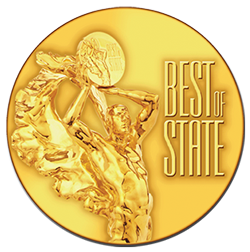 Over the years Robert Maxwell has trained his four sons in the trade of flooring installation, hard work and exceptional customer service. They continue the tradition today in providing the best installation and service possible. This year Maxwell's was presented Utah's Best of State Award in the Flooring category. That's what Maxwell's strives to provide — the best in customer service and satisfaction.
Not only did they give me the best price I could find anywhere they showed up on a Saturday to do the installation because it was the only day that worked for me.
Rhett and Robb are really easy to work with, and don't try to up-sell or use pushy sales tactics. On my last home, I had even purchased my tile elsewhere, and had Maxwell's installer Sergio do the labor.
I am a carpet cleaner and I get to see all the ripples and ugly seams left behind by careless installers. I have cleaned dozens of carpets that were installed by Maxwell and they have all been flawless.
BEAUTIFUL SURFACES
We're dedicated to providing the best flooring available in the Salt Lake valley. We invite you to visit our showroom and experience the Maxwell difference for yourself.
CARPET REMNANT SPECIAL
LIMITED STOCK
WE FREQUENTLY OFFER HIGH QUALITY REMNANTS AT AN AMAZING PRICE. STOP BY TO SEE CURRENT STOCK.
DID YOU KNOW?
IN ADDITION TO FLOORING, WE OFFER CUSTOM WINDOW TREATMENTS AND COUNTERTOPS.